The Ultimate Measure Of A Man Is Not Where He Stands Essay Scholarships

Week One: Ash Wednesday, Feb. 14-17
King's "On Being a Good Neighbor" essay PDF
Martin Luther King, Jr. delivered his final speech on April 3, 1968, which included a part of The Parable of the Good Samaritan
The Parable of the Good Samaritan Luke 10:25-37
Just then a lawyer stood up to test Jesus. "Teacher," he said, "what must I do to inherit eternal life?" He said to him, "What is written in the law? What do you read there?" He answered, "You shall love the Lord your God with all your heart, and with all your soul, and with all your strength, and with all your mind; and your neighbor as yourself." And he said to him, "You have given the right answer; do this, and you will live."
But wanting to justify himself, he asked Jesus, "And who is my neighbor?" Jesus replied, "A man was going down from Jerusalem to Jericho, and fell into the hands of robbers, who stripped him, beat him, and went away, leaving him half dead. Now by a priest was going down that road; and when he saw him, he passed by on the other side. So likewise, a Levite, when he came to the place and saw him, passed by on the other side. But a Samaritan while came near him; and when he saw him, he was moved with pity. He went to him and bandaged his wounds, having poured oil and wine on them. Then he put him on his own animal, brought him to an inn, and took care of him. The next day he took out two denarii, gave them to the innkeeper, and said, 'Take care of him; and when I come back, I will repay you whatever more you spend.' Which of these three, do you think, was a neighbor to the man who fell into the hands of the robbers?" He said, "The one who showed him mercy." Jesus said to him, "Go and do likewise."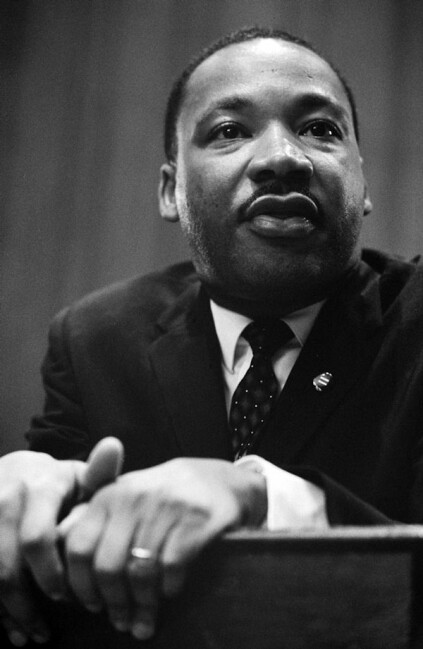 By Rev. Claire Matheny, Associate Pastor of St. Paul's UMC in Kensington
Jesus plunked me on the Jericho Road. As I was reading this essay two days after Christmas, a stranger called in need of rent assistance. Here was a dire situation. If he did not receive help by the end of the day, his family would be out on the street. The caller was not a member of our community. What if he was "a faker," as King describes, someone out to take advantage of the one who might provide aid? I asked the usual questions for our referrals, providing names of other organizations that might be able to assist him.
It seems that both the caller and I are waiting for the "Good Samaritan"— he from his desperation, and me out of my hopelessness. As Dr. Christena Cleveland outlines in "The Privilege of Hopelessness," privileged hopelessness births systemic distance: if I am unlikely to solve an injustice, why jeopardize my own status and comfort?
King calls us to reverse the question. If I do not risk my own status or comfort, what will happen to the caller facing eviction? What will happen to the victims of unjust systems? King invites more hope from privileged people, especially what we today recognize as "good" white people. But Jesus' Samaritan parable is not an invitation for "good" people to swoop in with aid to prove the worthiness of their culture or race. When blood is on the pavement, Christ urges whoever is walking by to operate out of an elevated compassion, willing to sacrifice social expectation and convenience to save a neighbor.
King was assassinated while ministering to sanitation strikers in my hometown of Memphis. He worked at the intersections of racial oppression on behalf of those with diminished opportunity for safe passage. As he looked out on the white church, he saw that disengagement can rob as fiercely as the billy club. He understood saving help from the valley's floor is altruism and equity, binding wounds and improving opportunities for the disinherited through just law.
No other organization waits in the wings with the solution to great inequality. There is simply the gospel that has mercy on the fallen and the fakers, the desperate and the privileged. There is Christ who healed the sick and upturned tables. There is King's continued invitation to improve disparate traveling conditions. There is the inconvenient opportunity to assist the next neighbor who calls.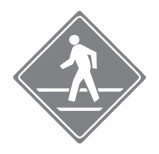 Crosswalk
Breathe
Love in action…heals all.
As you breathe in, say or think: "Love in action." Experience God's love in action in your breath and body. As you exhale or think: "heals all." Continue this breath prayer and on the exhale, name what needs healing (personally, communally, nationally). Do this each day for at least 2 minutes and notice how the Spirit ministers to and directs you.
Reflect
Read the devotion by the Rev. Claire Matheny. What thoughts did she express that most resonate with you? Why?
With which character in the Good Samaritan story do you most identify? Why?
In his essay "On Being a Good Neighbor," King writes, "One of the greatest tragedies of man's long trek up the highway of history has been his all-too-prevalent tendency to limit his neighborly concern to the race, the class or the nation." How does this statement reflect your life journey? In what ways do you, and your church, reach beyond what is comfortable to be the Good Samaritan for others?
"The ultimate measure of a man is not where he stands in moments of comfort and moments of convenience. But where he stands in moments of challenge and moments of controversy," King wrote. In your faith life, what role does courage play? In what ways have you, or do you wish you could, stand bravely?
According to King, "It is not enough to aid the wounded man on the Jericho Road. It is also necessary to change the conditions of the road which made the robbery possible." What is one of the Jericho Roads in your community?
Create
Using paint, photography, poetry, music or the artistic media of your choice, create an illustration of justice or of a "garment of destiny." Share your creation with our Facebook Group or using #MLKbwc
Lead
Great leaders demonstrate and describe persistent concern for the welfare and wellbeing of others more than concern for preserving their own position and power. Our character as Christ-followers is formed when we seek to love as Jesus loves. This includes what King describes as universal (for all of humanity), dangerous (without regard for on self) and excessive (beyond the call of duty) altruism. As a leader who seeks to follow Christ, we must shift our question from "If I help, what will happen to me?" to "If I don't help, what will happen to them?" Wisdom is knowing what is truly helpful versus what builds dependency or erodes agency. Great leaders are great neighbors.
Navigate
At this stop along the journey, ask God to help you name your destination. How will you testify to the life and legacy of Dr. Martin Luther King Jr. on or around April 4? You could plan your own tribute (See the resource section to generate ideas), identify something being planned by a community partner, or join one of the options being organized by members of the Baltimore-Washington Conference:
Pray
Merciful and Transformational God, who fills this atmosphere: we acknowledge your presence and love for your creation. Anoint us with the power of Your Holy Spirit and call us with every breath into deeper places of compassion and service for your people. Direct our footsteps into places and actions that evoke your kingdom on earth as it is in heaven and remind us of those actions that we can take as empowered by your Spirit to systemically transform The Jericho Roads among us. Transform us — our mindsets, our desires, and appetites, until they wholly reflect yours. You are the God who is with us and we desire to forever follow you. One body, we are. One God, we serve. In Jesus' Name, we pray. Amen.
Here is the pdf to download and share.

Download the entry form HERE.
WJZ's 2017 Black History Oratory Competition Rules
NO PURCHASE OR PAYMENT OF ANY KIND IS NECESSARY TO ENTER OR WIN.
THE COMPETITION IS VOID WHERE PROHIBITED BY LAW.
1. How to Enter the Competition:
(a) WJZ's Black History Oratory Competition will begin on January 1, 2017 at 12:01am and end on January 25, 2017 at 12:01am. Competition is sponsored by Enoch Pratt Free Library, Morgan State University, Toyota Financial Services, Reginald F. Lewis Museum, and WJZ.
(b) WJZ's Black History Oratory Competition is open to students in grades 9-12 residing in Maryland. Minors must have the approval of parent or legal guardian.
To participate in the competition, entrant will choose from one of three quotes listed below and express in an original essay of 600 words or less, typed and double spaced, what it means to them. Entrant must fill out an application form available at WJZ, 3725 Malden Avenue, Baltimore, Md. 21211; or at http://www.cbsbaltimore.com and email it along with the essay to sotradovec@wjz.com or mail it along with the essay to:
2017 Black History Oratory Competition
WJZ
3725 Malden Avenue
Baltimore, Md. 21211
All entries must be received by January 25, 2017 at 12:01am.
(c) One entry per person. Essay must contain an opening thesis supported by examples and a conclusion. Eligible quotes are:
"Every great dream begins with a dreamer. Always remember, you have within you the strength, the patience, and the passion to reach for the stars to change the world."-Harriet Tubman
"The ultimate measure of a man is not where he stands in moments of comfort and convenience, but where he stands at times of challenge and controversy."
– Rev. Dr. Martin Luther King, Jr.
"Libraries are the cornerstone of democracy – where information is free and equally available to everyone. People tend to take that for granted, and they don't realize what is at stake when that is put at risk." – Dr. Carla Hayden
(d) Sponsors are not responsible for late, lost, stolen, mangled, misdirected, misaddressed, postage due, incomplete, or illegible entries.
Sponsors are not responsible for technical or computer failures, errors or data loss of any kind, lost or unavailable Internet connections, or failed, incomplete, garbled or deleted computer or network transmissions, inability to access any Web site or on-line service, or any other error or malfunction, or late, lost, illegible or misdirected entries. Entry materials that have been tampered with or altered are void. If the judges determine, in their sole discretion, that there is any suspected or actual electronic tampering with the Competition or if technical difficulties compromise the integrity of the Competition, the judges reserve the right to void the entries at issue and/or terminate the Competition and conduct a random drawing to award the prize among all eligible entries received as of the termination date. If the Competition is terminated due to tampering or technical difficulties prior to its expiration date, notice will be posted at http://www.CBSBaltimore.com. If, for any reason, the Competition is not capable of running as planned, including infection by computer virus, bugs, tampering, unauthorized intervention, fraud, technical failures, or any other causes beyond the control of Sponsor which corrupt or affect the administration, security, fairness, integrity or proper conduct of the Competition, Sponsor reserves the right at its sole discretion to cancel, terminate, modify or suspend the Competition. Sponsor reserves the right to disqualify any entrant that tampers with the operation of the Competition or website or violates the Official Rules of the Contest.
By use of this website and by entering the Competition, you agree to the Station's Web Site Terms of Use Agreement and to the use of your personal information as described in the Privacy Policy located at: http://baltimore.cbslocal.com.
(e) Broadcasts are subject to preemptions and scheduling changes. If such changes occur they will be posted on the WJZ's website.
(f) Entry deemed made by holder of e-mail account.
(g) Odds of winning depend on number of eligible entries.
2. Eligibility Restrictions:
(a) The competition is open to students in grades 9-12 residing in Maryland. Employees of WJZ, CBS Corporation, Enoch Pratt Free Library, Toyota Financial Services, Morgan State University, Reginald F. Lewis Museum, other television and radio stations in the Baltimore market, and their affiliates, subsidiaries and advertising agencies and their immediate family members and persons living in the same household are ineligible to participate or win.
(b) Viewers are eligible to win a WJZ competition only once every sixty days. Only one winner per household is permitted in any competition. Viewers are eligible to win a prize valued at $600.00 or more only once every six months. Past winners in the WJZ Black History Oratory Contest/Competition are ineligible to participate.
(c) All entries become the sole property of Station and will not be returned. By entering, entrants agree to abide by these rules, and warrant and represent that their entry is their original work.
(d) Contestants are required to provide truthful information and the Station will reject and delete any entry that it discovers to be false or fraudulent. The Station will disqualify any entry from individuals who do not meet the eligibility requirements, and the Station will also delete any entry received from persons under the age of 13.
3. Prizes:
(a) From WJZ: $300 First Place prize; $200 Second Place prize; $100 Third Place prize.
(b) From Toyota Financial Services: First Place $2000 Scholarship Gift Card, Second Place $1000 Scholarship Gift Card, Third Place $500 Scholarship Gift Card.
(c) Twenty semi-finalists in the WJZ Black History Oratory Competition will present their live orations on Sunday, February 26, 2017 beginning at 1pm at the Reginald F. Lewis Museum, 830 E. Pratt Street, Baltimore, Md. 21202. The snow date is March 12, 2017.
(d) All prizes or prize certificates may be picked up at the office of WJZ, 3725 Malden Avenue, Baltimore, Md. 21211. Any prize or prize certificate not claimed within fifteen (15) days of winning will be forfeited by the winner. In the event that a prize or prize certificate is mailed to the winner, it will be with the prior written consent of the winner and therefore, winner assumes the risk of its arrival. WJZ is not responsible for the safe arrival of a prize or prize certificate.
(e) Competition prizes are not transferable. Prizes may not be substituted for or redeemed for cash. Station reserves the right to substitute prize of comparable value.
4. Selection of Winners:
(a) Decisions of competition sponsors with respect to the contest are final.
(b) All essays received will be judged 50% on relevance to the theme, 40% on creativity, and 10% on compliance with these rules (e.g. does essay contain an opening thesis supported by examples and a conclusion.) Judges, comprised of representatives of WJZ and sponsors, will select up to 20 Semi-Finalists based on this judging to make oral presentation. Semi-Finalists will be notified by mail, e-mail or telephone.
(c) In the event of a tie, the essays with the same score will be re-judged on the same criteria.
(d) Twenty Semi-Finalists will be selected to present their memorized orations on Sunday, February 26, 2017 beginning at 1pm at the Reginald F. Lewis Museum, 830 E. Pratt Street, Baltimore, Md. (Snow date March 12, 2017.) Judges will review presentations based on 20% creativity, 20% relevance to theme, 10% compliance to these rules, plus 50% delivery of speech. In the event of a tie, the presentations with the same score will be re-judged on the same criteria. The top first, second and third place winners will be selected from the twenty Semi-Finalists.
5. Conditions:
(a) Payment of all federal, state and local taxes are the sole responsibility of the winner and winners may receive an IRS Form 1099 or equivalent from Station.
(b) By participating in the competition, the winners (or, in the case of a minor, their parent/legal guardian) agree to have their name, voice, or likeness used in any advertising or broadcasting material relating to this contest, and to sign a publicity release, affidavit of eligibility and release of liability prior to acceptance of the prize. Prize may be awarded to the minor's parent or legal guardian. By accepting the prize, each winner grants to Station the right to use the winner's name, voice, picture and/or likeness for purposes of advertising and publicity in any and all media now known or hereafter invented, without further permission or additional compensation (except where prohibited by law). All expenses on receipt and use of prize are the sole responsibility of winner. Winners, by acceptance of their prizes, agree to release Station, CBS, their respective parents and subsidiaries, and their respective advertising, promotion and production agencies from any and all liability, claims or actions of any kind whatsoever for injuries, damages or losses to persons and property which may be sustained in connection with the receipt, ownership or use of the prize or while preparing for, participating in, and/or traveling to any prize-related activity.
6. Competition sponsors reserve the right to make changes in the rules of the competition which will become effective upon announcement.
7. Sponsor is not responsible for any typographical or other errors in the printing, the offering or the administration of the contest or in the announcement of the prize.
8. Failure to comply with the competition rules may result in a contestant's disqualification.
9. To obtain a copy of the official rules and/or winner's list, please write by March 17, 2017.
WJZ's Black History Oratory Competition Rules
WJZ
3725 Malden Avenue
Baltimore, Md. 21211